It's more rare than the no-hitter.
It's been done less times than the perfect game.
In fact, it's just as rare as the unofficial "rarest play" in baseball — the unassisted triple play — happening only 15 times in the history of recorded Major League Baseball.
I call it… The Swing of Dreams.
So what is it?
Before we discuss that: a caveat. Baseball has only seen two walk-off World Series winning home runs. It would be rather foolish to argue that those individuals –Joe Carter and Bill Mazeroski — are second to anyone when it comes to dreams coming true on the ballfield. They alone have accomplished the untouchable: The World Series walk-off Home Run.
Though, in fantasy, we've all done it. At some point in our childhood, we stood in our backyards, or perhaps on the grass of a Little League outfield, idly practicing our swing in some magical daydream, and pictured ourselves at the plate. The lights, the crowd. The pitch. Our poetic and mighty swing in slow motion. The ball sailed deep into the October night, sealing a World Championship and the adoration of the baseball universe, for-ev-ver.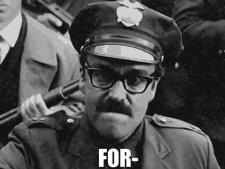 Carter and Mazeroski enjoyed very successful careers. Add in those two swings of the bat, and they are Immortal. Two men alone have sipped from a fountain of baseball lore that simply can't be matched. There's no telling if or when there even will be another. So hats off to Joe and Maz.
So we'll just set them aside, acknowledging that there is no greater moment.
But let's open up the shades and let some light into these hallowed halls. There is another unusual feat that's worth observing. Think of the game of baseball itself at its most atomic level. Remove from thy mind thoughts of championships and rings and Game 7's. When baseball is viewed as what it is: A game between two teams in which one team with more runs at the end of 9 innings wins.
In this simplistic — yet romantic — view of our favorite game, I suggest it's worth honoring the fifteen men who've lived another dream, another swing which we all took on those rugged outfield lawns of Little League.
Let's go back in baseball time. Way back, in fact. So far back that the American flag only had 38 stars on it.
Roger Connor
September 10, 1881
About a dozen decades ago, Roger Connor stepped to the plate for the Troy Trojans in the bottom half of the 9th inning. It was the tail end of his 2nd season in the National League. He would go on to play 16 more seasons, and — in a bit of trivia for your friends — held baseball's home run record before the Babe smashed it in the following century.
Trailing the Worcester Brown Stockings 7 – 4, Connor dug into the batter's box in the dream scenario.
3 on, 2 out, bottom of the 9th, down by 3.
Connor homered to right field, giving the Trojans a dramatic 8 – 7 victory. What's more, he cemented his place in history as launching baseball's first ever walk-off grand slam of any kind.
It should be noted here that while there have been nearly 200 walk-off grand slams in history, only 28 have happened with the batter's team down by 3 runs, and of those 28, 15 have been with 2 outs. Connor's historical long ball was the first of those 15.
Why not travel back through baseball history and see who else accomplished this? Such a rare achievement must be recognized. Who are the other fourteen men who duplicated Roger Connor's Swing of Dreams?
Del Crandall
September 11, 1955
Rather amazingly, it took 74 years (almost to the day) before baseball saw its next occurrence of the Roger Connor Special. Brewers catcher Del Crandall delivered the goods, helping the Milwaukee Braves erase a 4 – 0 9th inning deficit to the visiting Philadelphia Phillies. Facing Phillies starter Herm Wehmeier, Crandall's grand slam capped a 5-run 9th to send the crowd at the old County Stadium home happy.
It was Crandall's only hit in 4 at-bats, but it carried history on its back as it sailed over the wall.
Crandall enjoyed a pretty solid career, playing for 13 years with Milwaukee, plus three 1-year stints with the Pirates, Indians, and SF Giants. He batted .254 and hit 179 home runs. After retiring, he returned to Milwaukee to manage the Brewers from 1972 to 1975, and added a couple years as a manager in Seattle in the early 80's.
Ellis Burton
August 31, 1963
Ellis Burton of the Chicago Cubs would add his name to the list on August 31, 1963, sending a Hal Woodeshick delivery into the Wrigley seats, propelling the Cubbies to a 6 – 5 victory over the Houston Colt .45s.
In what will become a common theme in this recount of baseball's dream swing, Burton wasn't exactly a likely candidate to deliver a walk-off grand slam. He only tallied 120 hits for his entire career, spanning five years with three teams. But the Cubs were thankful he made this one count.
Carl Taylor
August 11, 1970
Carl Taylor of the St. Louis Cardinals only recorded 846 at-bats in his entire career, A catcher, he hit just 10 career home-runs. But in a match-up with San Diego early in August 1970, he was called on to pinch-hit for the pitcher in the bottom of the 9th with the bases loaded and two outs. The score was 10 – 7 San Diego. The final would be 11 – 10 St. Louis, thanks to Taylor's heroics.
His grand slam was the first of several pinch hit variations we'll see in this list. The homer finished off a wild come from behind victory for the Cards, who were down 8 – 1 in the 7th.
Taylor would only play the one season in St. Louis, while playing three each in both Kansas City and Pittsburgh.
Ron Lolich
April 22, 1973
Lolich's inclusion in this list is an amazing story, for a few reasons. First, he was the first to do it in the American League. Though there had been two previous walk-off grand slams in league history prior to Lolich's, they were not of the "3 on, 2 out, down by 3" variety. Those two were hit by Babe Ruth in 1925 and Eddie Joost in 1952. Both of these men are hall of famers — which leads us to the second fascinating thing about Ron Lolich.
He is not a Hall of Famer. Not interesting in and of itself — lots of players aren't. But Lolich actually falls in the same category as our previous two walk-off heros, Carl Taylor and Ellis Burton. And that category is — extremely unlikely to have been destined for this list.
As mentioned, Taylor hit 10 home runs in his brief career. Well, Lolich's career was even more brief and even less decorated than Taylor's. Lolich tallied 4, count 'em: one, two, three, FOUR home runs in his brief three season career. He only came to the plate 241 times as a right fielder and as a pinch hitter, mustering 13 extra base-hits. How unlikely and improbable is it that he'd join the ranks of just 15 men who've launched the Swing of Dreams? Well, he did. Not Aaron or Bonds, Mantle or Mays, Sosa or Manny. Ron Lolich did something none of those sluggers, nor many others, managed.
The Indians defeated the Red Sox 8 – 7 when Lolich took Sonny Siebert deep.
One final notable fact about this moment in baseball history is that Lolich was also called on to pinch hit earlier in the game for DH Oscar Gamble. The home run itself was not a pinch-hit one, as it was his second AB of the game. But he was a pinch hitter in an American League game for a more experienced player. The substitution was in the five spot no less, in the league that doesn't even worry about double switches. Gamble was replaced by a man whose power resume didn't really seem to warrant his batting behind the cleanup hitter.
All in all, it was truly a day of destiny for Ron Lolich.
Roger Freed
May 1, 1979
Cardinals pinch hitter Roger Freed was called off the bench at home against Houston's Joe Sambito. Freed's homer is unique in that he hit it in the bottom of the 11th inning, one of only two extra inning versions of the Swing on this list.
The Astros were able to push three runs across in the top of the 11th, only to be undone by Freed's heroics. The final score was St. Louis 7, Houston 6.
Freed was playing in his last season when he accomplished this feat, registering 22 career homers in 828 plate appearances. Most of his career was spent in St Louis and Philadelphia, but he added 18 total games for Montreal, Cincinnati, and Baltimore. Just another surprising addition to this list, Freed's walk-off grand slam was the second-to-last home run he'd ever hit. He retired later in 1979.
Bo Diaz
April 13, 1983
In an early season game that featured such names as Dave Kingman, Pete Rose, Joe Morgan, Mike Schmidt, George Foster, and Tony Perez, it was Diaz that would emerge with the big bomb.
The Phillies triumphed 10 – 9 as Diaz finished off a 5-run bottom of the 9th in a game that featured five home runs (including one each from Schmidt and Kingman). Diaz's grand slam came off Mets journeyman Neil Allen at Veteran's Stadium. Oddly enough… we'll see Allen again later in this list. The Phillies notched 10 runs on only 8 hits, but were helped by 8 additional base-on-balls issued by Mets' pitching. Diaz finished the game 3-for-4 with 5 RBI.
Diaz was a two-time All-Star over his 13-year career. In 1978, he was part of the package sent by Boston to the Cleveland Indians to acquire Dennis Eckersley. To his credit, he was Steve Carlton's catcher during Carlton's 1982 Cy Young campaign, and was also behind the plate for Carlton's 300th career win.
Buddy Bell
August 31, 1984
The Texas Rangers trailed the Milwaukee Brewers 6 – 1 heading to the bottom of the 9th. Buddy Bell found himself hitless in 3 at-bats against Robin Yount and the Brew Crew as he stepped up with the bases jammed and two outs, the score now 6 – 3.
He took Pete Ladd deep, cementing the come-from-behind heroics at Arlington Stadium. The Rangers won, 7 – 6.
Bell (born David Gus Bell) had a very nice career, logging 10,009 plate appearances with 4 teams (Texas, Cleveland, Cincinnati, and Houston). He finished with a respectable .279 batting average and homered 201 times, knocking in 1,106 career RBI, while adding 6 consecutive Gold Gloves as a third basemen from 1979-84. He went on to manage in the big leagues as well.
Bell's family boasts several baseball success stories. His father Gus was a 4-time All-Star and was the Mets franchise's first base runner in 1962. Buddy has two sons who also made the majors: David who played 12 years, and Mike, a first round draft pick who played one season with the Reds.
Phil Bradley
April 13, 1985
Ah, the Kingdome. The Seattle Mariners found themselves on the bottom side of 7 – 4 contest to their dome counterparts, the Minnesota Twins. The Twins featured a lineup containing such stalwarts as Kirby Puckett, Kent Hrbek, and Tom Brunansky.
Ron Davis of Minnesota was trying to nail down the save when Phil Bradley strolled to the plate. It was early in the 1985 season, which would prove to be Bradley's best, as he made the All-Star game for what would be the only time in his career. The bases were, of course, loaded, and Bradley clubbed the game-winning grand slam off Davis to send the M's home as 8 – 7 winners.
Bradley's career, while short, was very consistent. He finished with a .286 batting average over 8 seasons with 4 teams (Seattle, Baltimore, Philadelphia, and Chicago White Sox). In 4,255 plate appearances, he posted an impressive .369 on-base percentage, and stole 155 bases.
Dick Schofield
August 29, 1986
On the 23rd anniversary of Ellis Burton's walk-off grand slam, a wild finish was unfolding in Anaheim. A seemingly easy victory was at hand for the Detroit Tigers, who carried a 11 – 3 lead over the Angels going into the bottom of the 7th at the Big A. The Angels pushed two runs across and the Tigers added one more in the top of the 8th, pushing the score to 12 – 5.
In the bottom of the 9th, Dick Schofield led off with a lead-off single to shortstop. You've no doubt noticed that Dick Schofield's name is at the header of this section. So he started the rally that would put him here.
Wally Joyner walked with one out, followed by a single by Brian Downing and a two-run double by Jack Howell. With the score now 12 – 7, legendary Sparky Anderson went to his bullpen and brought in Willie Hernandez to replace Randy O'Neal.
George Hendrick and Bobby Grich greeted Hernandez with back-to-back run scoring singles. Gary Pettis grounded out, and with two outs, Ruppert Jones drew a pinch-hit walk to load the bases. The score was 12 – 9.
Dick Schofield walked to the batter's box for the second time in this 9th inning. Four runs and two outs ago, he singled innocently to short. The game held a completely different complexion, this time.
And on an 0 – 2 pitch, he sent the ball sailing into the right field seats, capping the amazing comeback, and finishing what he started. After the 8-run 9th inning, the Angels triumphed 13 – 12.
Schofield enjoyed a long career with the Angels, Mets, and Blue Jays, batting .230 and knocking in 353 runs over fourteen seasons. Dick's father Ducky also played in the Majors, his career lasting eighteen seasons. Dick is the uncle of current Major Leaguer Jayson Werth.
Alan Trammell
June 21, 1988
Alan Trammell was standing at shortstop when Dick Schofield's grand slam soared into the Anaheim night. Less than two years later, Trammell would get his own chance.
At the old Tiger stadium, Don Mattingly and the Yankees jumped out to an early 5 – 0 lead in the 2nd inning. Not much else happened until the 9th, each team adding a run to the line. New York took the field in the 9th, just three outs away from a clean 6 -1 win. But the Tigers had other ideas.
Unbelievably, Neil Allen finds himself a victim again, though to a lesser degree. He surrendered a leadoff single and walk before being replaced by Dave Righetti. The great Righetti couldn't get the job done either, giving up a hit and two walks while getting two outs. The walks came after the outs, and both forced in a run. The score was now 6 – 3, and the Yankees went to the 'pen again for Cecilio Guante.
Trammell walked to the plate with the bags full. On a 3-2 pitch, he launched the game winner to left, sending Detroit to the walk-off 7 – 6 win.
Trammell is widely considered to be one of the best hitting shortstops of his time, back when shortstops were considered mostly a defensive commodity. "Tram," of course, was no slouch on defense, winning four gold gloves. He also formed the longest tenured double play duo of all time with Lou Whitaker at second base. The two played together for 19 years.
Allen Trammell finished with 2,365 career hits, batting .285 and compiling 1,003 RBI.
Chris Hoiles
May 17, 1996
The fans who purchased tickets to this May showdown at Camden Yards sure got their money's worth.
Alex Rodriguez, Ken Griffey Jr., Edgar Martinez, and the rest of the Seattle Mariners were in town to face Roberto Alomar, Rafael Palmeiro, Cal Ripken and the Orioles. There was no shortage of star power in these two lineups.
The O's jumped out to a 7 – 2 lead after three innings, but Seattle battled back, posting crooked numbers in the 6th and 8th innings, highlighted by a grand slam by Alex Rodriguez, to take the lead 11 – 9. Baltimore responded with run in the 8th on a homer by Iron Man Cal Ripken, and Seattle added two insurance runs in the top of the 9th on a 2-run blast by Jay Buhner (to the dismay of Frank Costanza).
Trailing 13 – 10 in the bottom of the 9th, the Orioles loaded the bases with two outs against flame-throwing Norm Charlton. Catcher Chris Hoiles was 0-for-5 in a game with 41 combined hits to that point. Hoiles provided the grand finale, launching a grand slam to left field. Baltimore prevailed 14 – 13. The teams finished with 27 combined runs and 42 combined hits.
Chris Hoiles career includes some impressive accolades without much acclaim. He had a relatively short career, playing ten seasons, all with Baltimore. He batted .262 and hit 151 home runs. His .366 career OBP was fueled by 435 walks against just 616 strikeouts. His more odd accomplishments, aside from hitting one of fifteen Swing of Dreams, includes holding the record for catchers for being involved in most double plays in one game with four. His .837 OPS is seventh all-time among catchers, and his .994 fielding percentage is 9th. He was inducted into the Orioles Hall of Fame in 2006.
Brian Giles
July 28, 2001
The American League boasted the previous five entries, and has yet to have another Swing since Hoiles. The phenomenon would return to the National League in a late July game in Pittsburgh.
The Houston Astros were in town, boasting a lineup filled with some impressive names such as Craig Biggio, Lance Berkman, Vinny Castilla, and Moises Alou. Castilla paced the visitors, going 3-for-5 including a homer and 5 RBI. Head to the bottom of the 9th, the Astros held a commanding 8 – 2 lead.
The Pirates would provide some serious "wow" factor in this one. The first two batters (Aramis Ramirez and John Vander Wal) were both retired on fly balls, leaving Pittsburgh with one out to play with, down by six.
That's worth repeating: 8 – 2 Astros. 2 out, no one on base.
Double by Kevin Young, homer by Pat Meares. Adam Hyzdu singled, Tike Redman walked. Jack Wilson singled scoring Hyzdu and chasing Michael Jackson from the mound. Closer Billy Wagner came into the game, but promptly plunked Jason Kendall, loading the bases for Brian Giles with the score 8 – 5.
Giles, a lefty, pulled the ball to right, a no doubter to complete the unbelievable comeback. Pirates walked off 9 – 8.
In 15 seasons, Brian Giles posted some pretty solid numbers. Between San Diego, Pittsburgh, and Cleveland, he compiled 1,897 hits at a .291 clip. But most impressively, he walked more times (1,183) than he struck out (835), helping to fuel a career .400 OBP. His best seasons were from 1999 – 2002. In each season he homered at least 35 times and knocked in 95 runs or more.
Adam Dunn
June 30, 2006
The Cleveland Indians were visiting Cincinnati in the only interleague match-up on this list. Ken Griffey Jr. found himself on the winning side this time, having been on the field as a Seattle Mariner for Chris Hoiles rendition of the Roger Connor.
The visiting Tribe found themselves comfortably in front, having staked themselves to a 7 – 0 lead in the bottom of the 8th. The Reds cut the lead to 7 – 4 in the home half of the 8th. Austin Kearns led off the inning with a solo shot, and then Juan Castro hit a pinch-hit 3-run blast. All four runs were charged to Rafael Betancourt, who failed to get an out. Betancourt was lifted, and the bleeding was stopped.
But only temporarily.
Ronnie Belliard homered in the top of the 9th to give Cleveland one of the runs back. In the bottom of the 9th, with the score now 8 – 4, Bob Wickman took the mound with the task of shutting down the Reds. Cincy scored their fifth run on an RBI groundout by Javier Valentin, but there were now two outs and a single runner on third base. Wickman's fate was all but sealed when he walked pinch-hitter Ryan Freel and then leadoff batter Felipe Lopez to load the bases for big Adam Dunn.
Dunn didn't wait long, depositing Wickman's 1 – 0 offering into the right field seats sending the Great American Ballpark fans home jubilant.
Dunn was one of the new wave of ballplayers, the "three-outcome" hitter, referring to a batter that tends to either homer, strikeout, or walk. He homered 462 times, or once every 13.96 plate appearances in his career. This ratio is fifth behind only McGwire, Ruth, Bonds, and Thome. But, he also ranks third on the all-time strikeout list with 2,379. His .240 batting average was lackluster, but he still managed a .360 on-base because of his propensity for the walk (1,317 in his career, 42nd all-time).
Though he never led the lead in homers, he topped 40 in a season six times, and twice hit 38. He also tallied 1,168 RBI in his 14 seasons with Cincinnati, Chicago (AL), Washington, Arizona, and Oakland.
Ryan Roberts
September 27, 2011
Our final Swing of Dreams took place at Chase Field on a Tuesday in late September, 2011. This late season showdown between the Dodgers and Diamondbacks is the second extra inning affair on the list.
Starting pitchers Hiroki Kuroda for Los Angeles matched zeroes with Jarrod Parker of Arizona for six scoreless innings. Both teams notched a run in the 7th, and the game went to the 10th inning tied at 1. Los Angeles rallied for five runs in the top of the 10th, and then were able to retire the first two batters in the bottom half. The game seemed to be locked up.
But the Diamondbacks had a rally of their own up their sleeve. Cole Gillespie and Miguel Montero singled, followed by a Chris Young walk. John McDonald pinch-hit for D-backs pitcher Michael Owings and reached on an error, prompting the Dodgers to bring in their closer Javy Guerra. Guerra pushed Aaron Hill to the brink on a full count, but couldn't close the door and walked him.
With the score now 6 – 3, the Diamondbacks brought the winning run to the plate, a seemingly improbable concept only minutes earlier. Ryan Roberts, a utility player in his best season in the bigs, came to the plate and didn't waste any time launching the ball into the left field seats on Guerra's first delivery. Arizona triumphed, 7 – 6.
In 2011, Roberts homered 19 times, knocked in 65 runs, and stole 18 bags — all career highs. Only one other time did he reach double digit homers, and only tallied 46 in his nine year career.
---
The Swing of Dreams.
Fifteen men over 120 years of baseball history.
When will it happen again?